YES...We Are Open!
Happy Holidays And Merry Christmas To Everyone Celebrating!
Click on the video below for a special message from Dr. Baraz!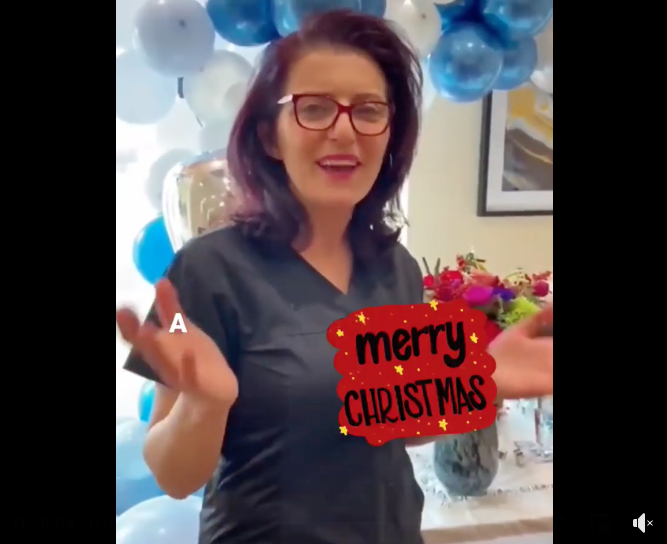 When It Comes To Your Oral Health, Prevention Is Key!
Holiday Cheer at Summerhill Dental Newmarket!
Wisdom tooth therapy in Newmarket Ontario
Now is the time to maximize your dental benefits - plan before the end of the year!
Dentists Meeting!
Crowns are a great option to help restore your teeth!
Gum disease is one of the main reasons for tooth loss in adults.
Newmarket Dentist: What is a dental bridge and why would a patient need one?
What to do if you suffer a dental emergency? Call Smiles at Summerhill in Newmarket!
You should have a confident and beautiful smile, no matter the age!
Did you know that a healthy mouth can help with better overall health?
Is Dental Anxiety Keeping You From Seeing The Dentist?
Happy Father's Day!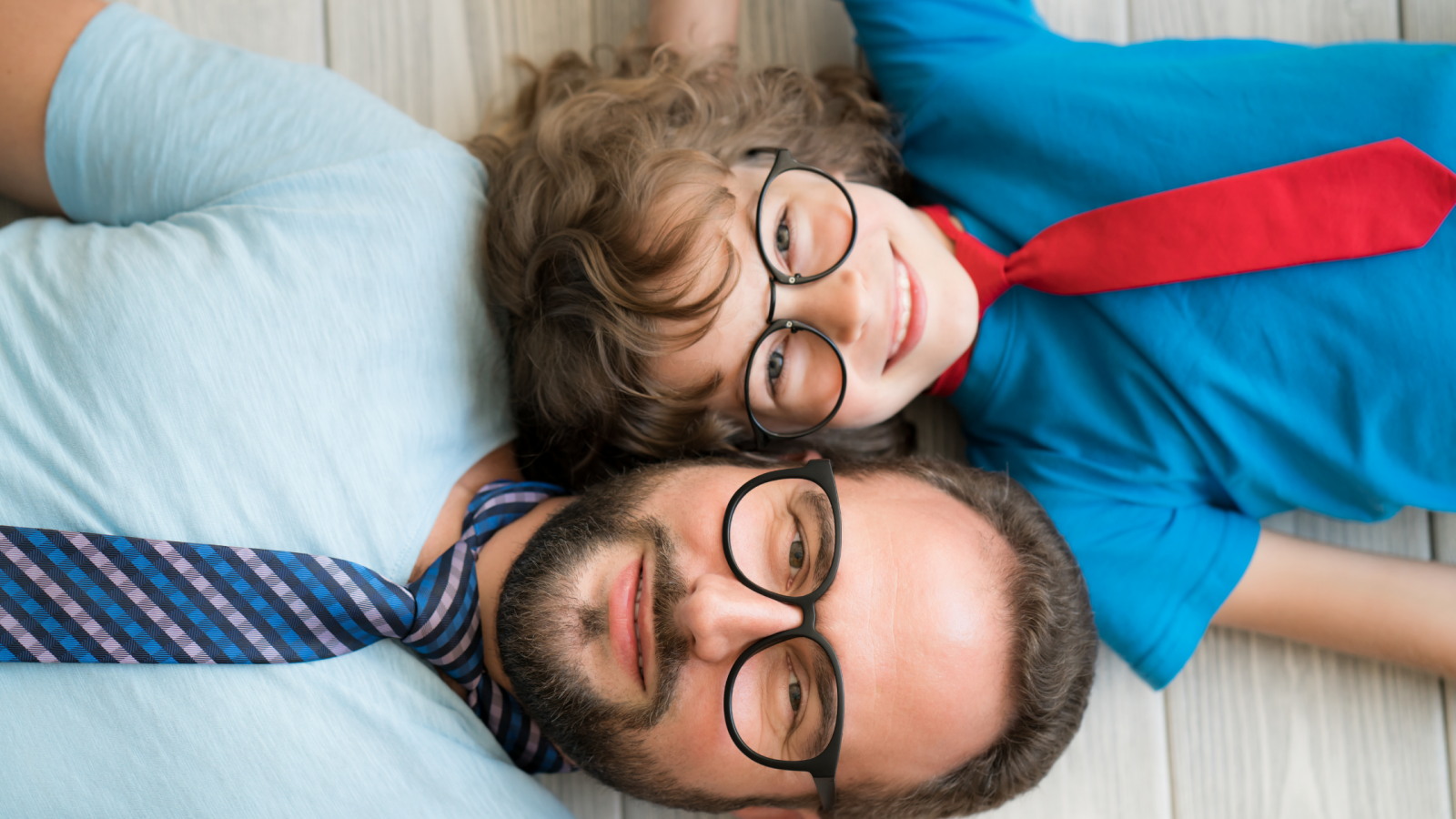 Dental Exams and Cleanings!
When it comes to your oral health, prevention is key. You want to ensure that you are brushing twice a day, flossing, and, most importantly, coming in for regular dental exams and cleanings! It is recommended that you come in to visit your dentist every four to six months to maintain a happy and healthy smile; keep in mind that in some cases, patients will have to visit the dentist more frequently. Coming to the dentist can help prevent tooth decay, gum disease and even keep your teeth white by reducing food and drink stains. The team at Smiles at Summerhill in Newmarket is outstanding and will provide a dental exam and professional cleaning that is just right for you. Call our office and ask about our dental exams and cleanings today!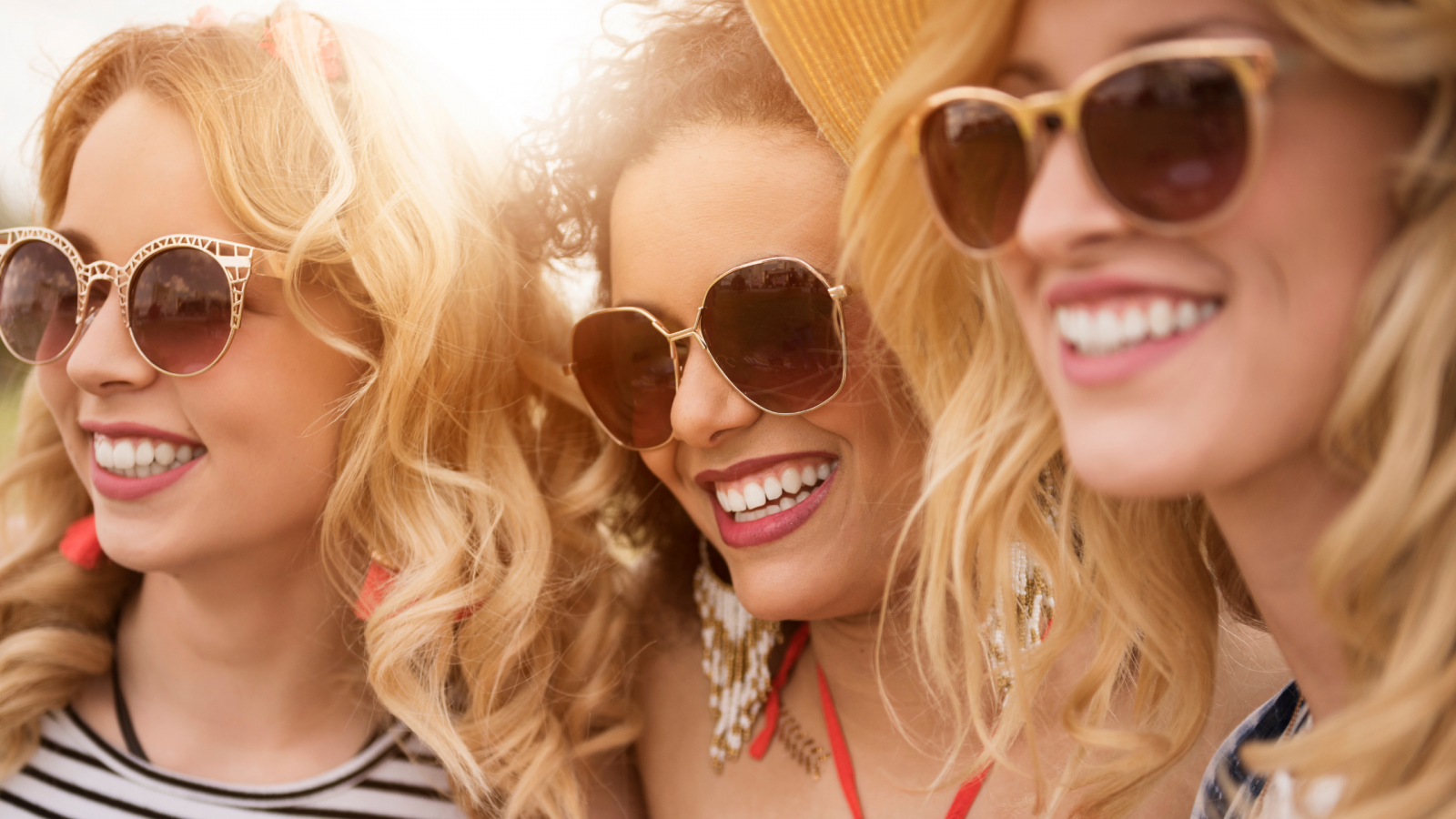 What Set Us Apart!
When you visit Smiles at Summerhill in Newmarket, we will thoroughly examine your gum health. Our commitment to you is that - as a team, we will set the best dental hygiene interval for your specific needs! Generally speaking, most patients should have their teeth cleaned twice per year. However, depending on specific cases, a patient might need to get a dental cleaning more often if the patient is prone to gum issues, gingivitis and periodontitis. In these cases, we are looking at dental cleanings every 3 to 4 months. Book an appointment today!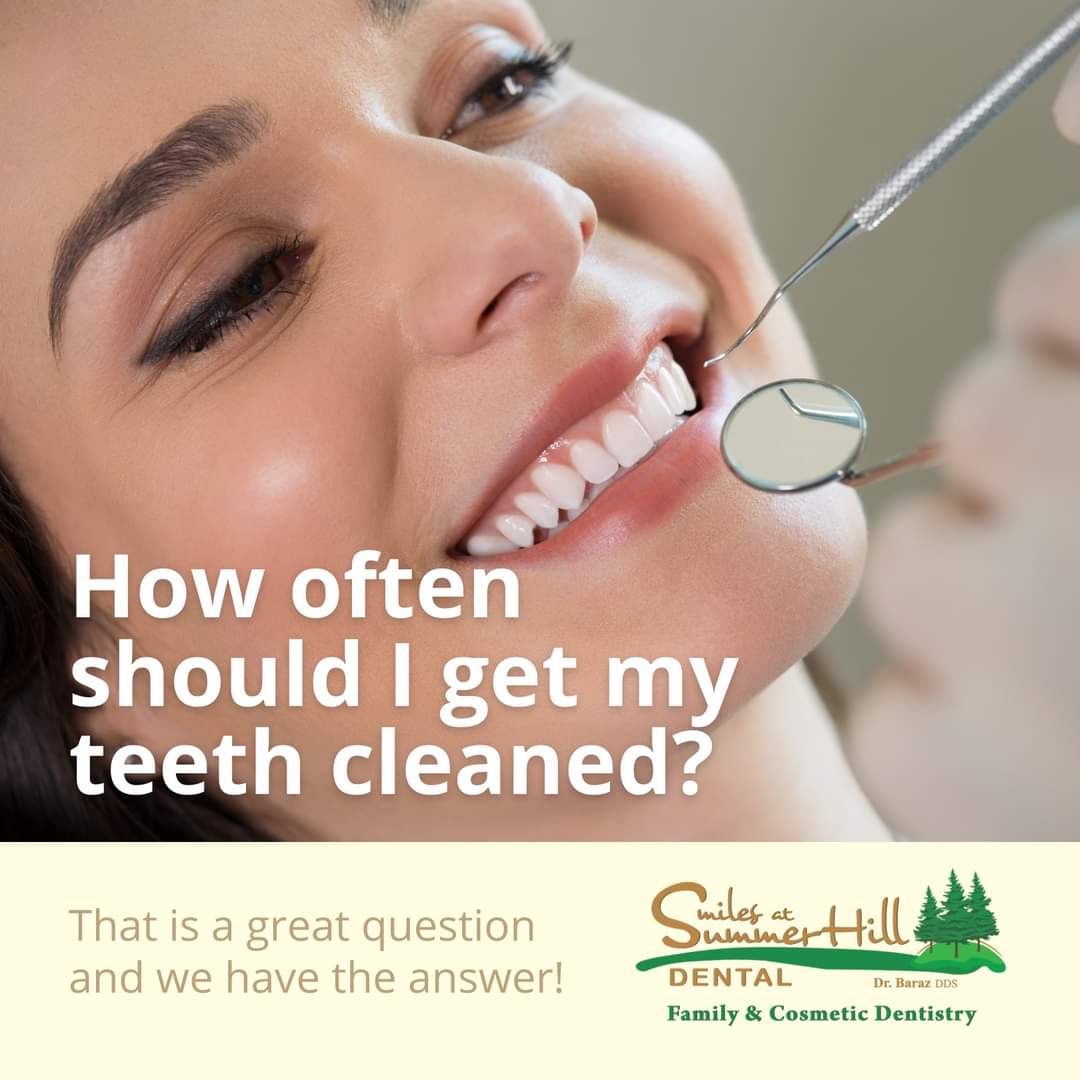 Have You Ever Wondered What's Inside Your Mouth?
Better yet, have you ever wanted to take a digital tour of your mouth? Well, now you can! Smiles at Summerhill in Newmarket, Ontario, has a fantastic piece of technology, and you can see exactly what's going on the inside of your mouth! If you're nervous about this process, don't worry - our providers can help you relax through laughing gas or other helpful methods. Our hygienists are very talented and will help you maintain excellent oral hygiene. Book an appointment here.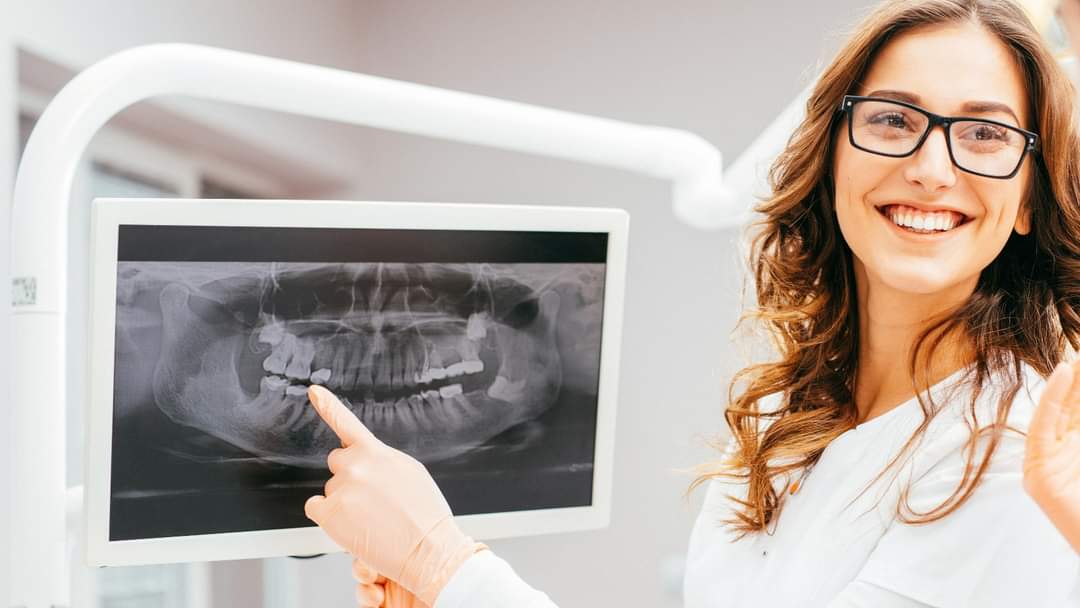 Kids And Dentistry!
We are so proud of our young patient Lily - she was so brave at her dental appointment! Making the experience positive for you and your family is at the heart of Smiles at Summerhill's mission. Watch Lily on the dental chair here. Way to go, Lily, you are a superstar!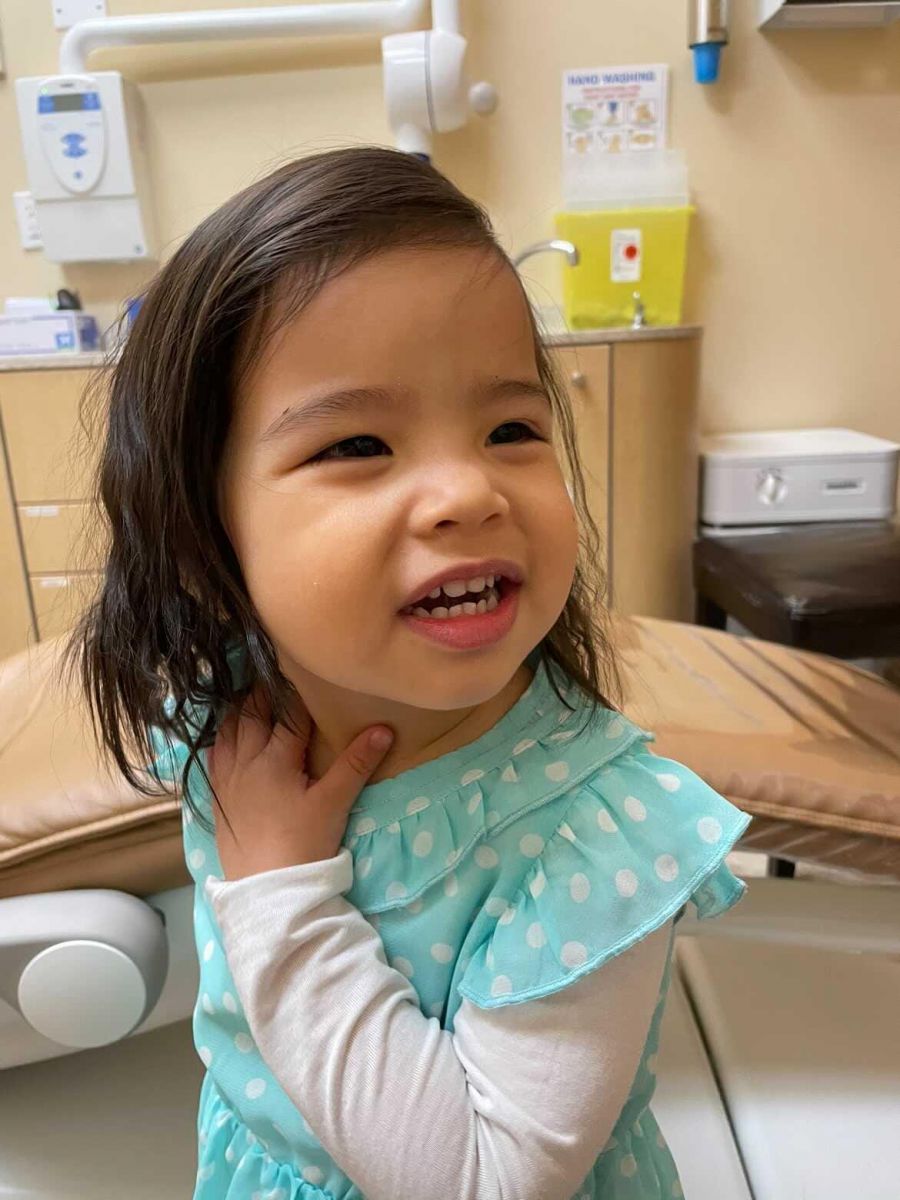 Happy Mother's Day!
Happy Mother's Day to all the sweetest mothers in the world! Have a lovely Mother's Day from everyone at Smiles at Summerhill Dental in Newmarket. Thinking of those who have a Mom in heaven.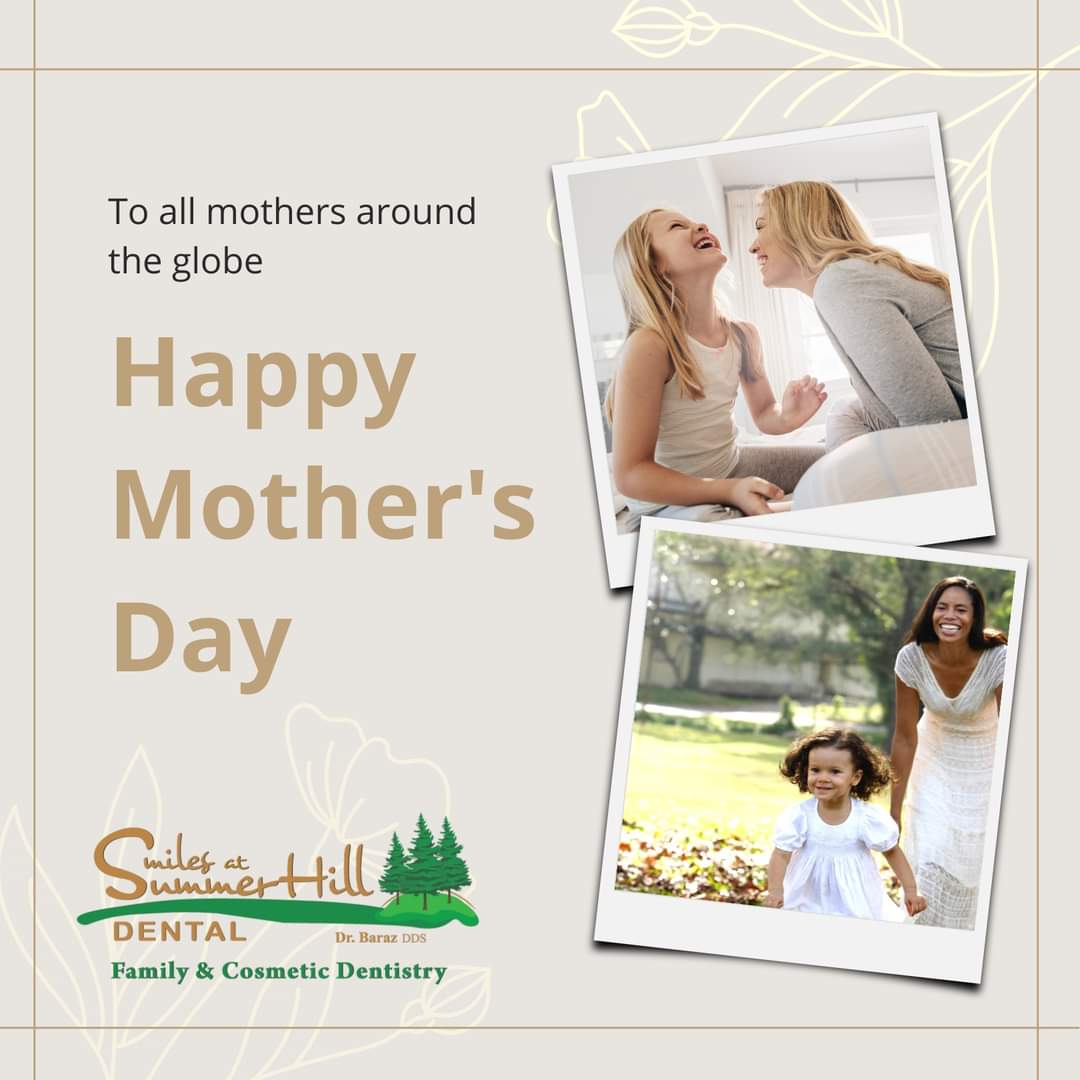 Happy Nurse Day!
May 10-16, 2021 is National Nursing Week, an annual celebration from Monday to Sunday of the same week as Florence Nightingale's birthday, May 12. This year's theme is #WeAnswerTheCall and was developed by CNA to showcase the many roles that nurses play in a patient's healthcare journey. The pandemic brought to light the courage and commitment that nurses work under every day and showed the important role of nurses in the community. Nurses and all care team members display a strength that is nothing short of heroic. From Smiles At SummerHill Dental, thanks for all you do. Your hard work and dedication do not go unnoticed.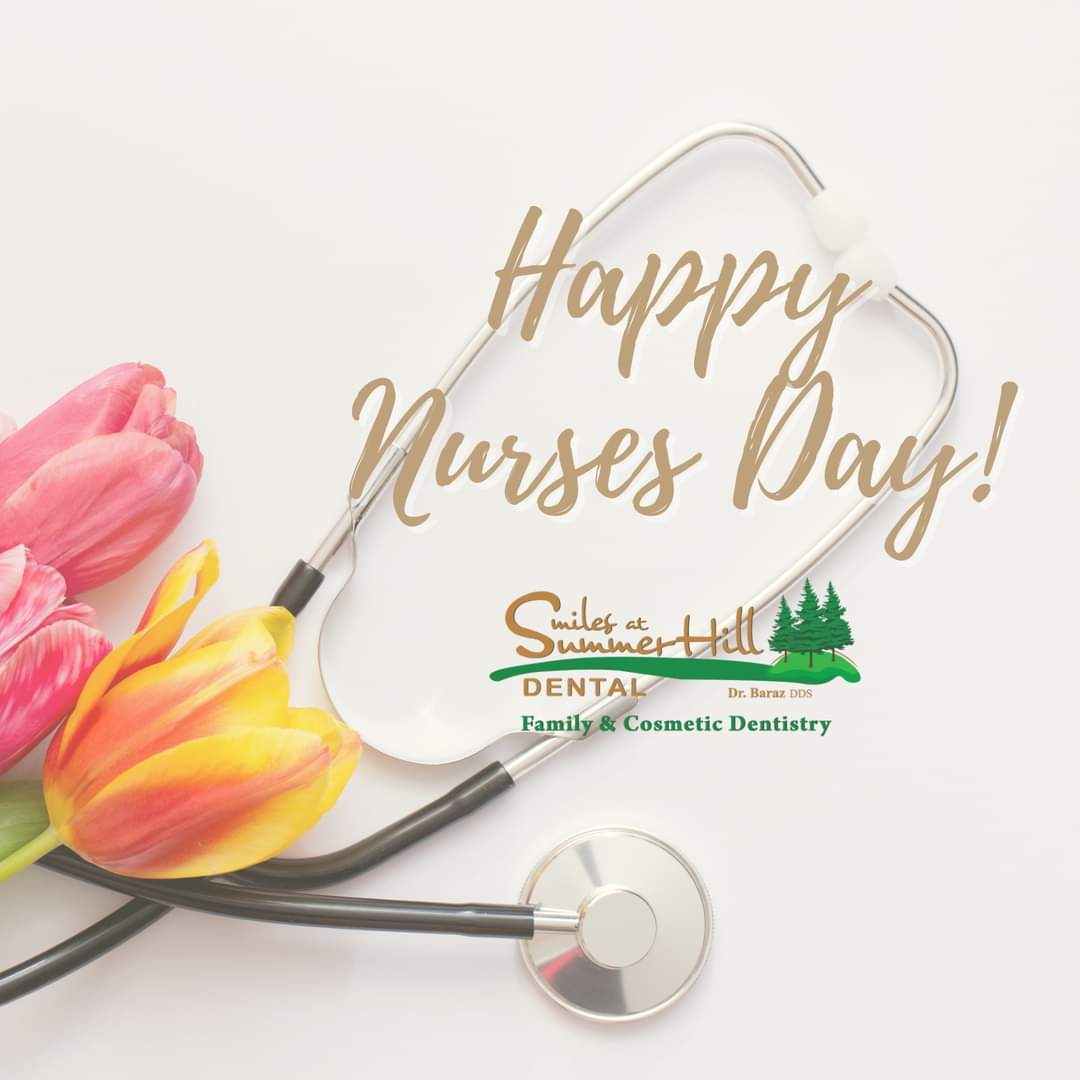 Our Patients Are Our First Priority!
Thumbs up for happy patients always! Dr. Yegenah and her awesome dental assistant Cristine are always providing 5-star treatment and care to our patients. We couldn't have it any other way. Now is the perfect time to book your spring cleaning and dental check-up. We have morning, evening and weekend appointments available. And, yes! We welcome new patients. Book your appointment here.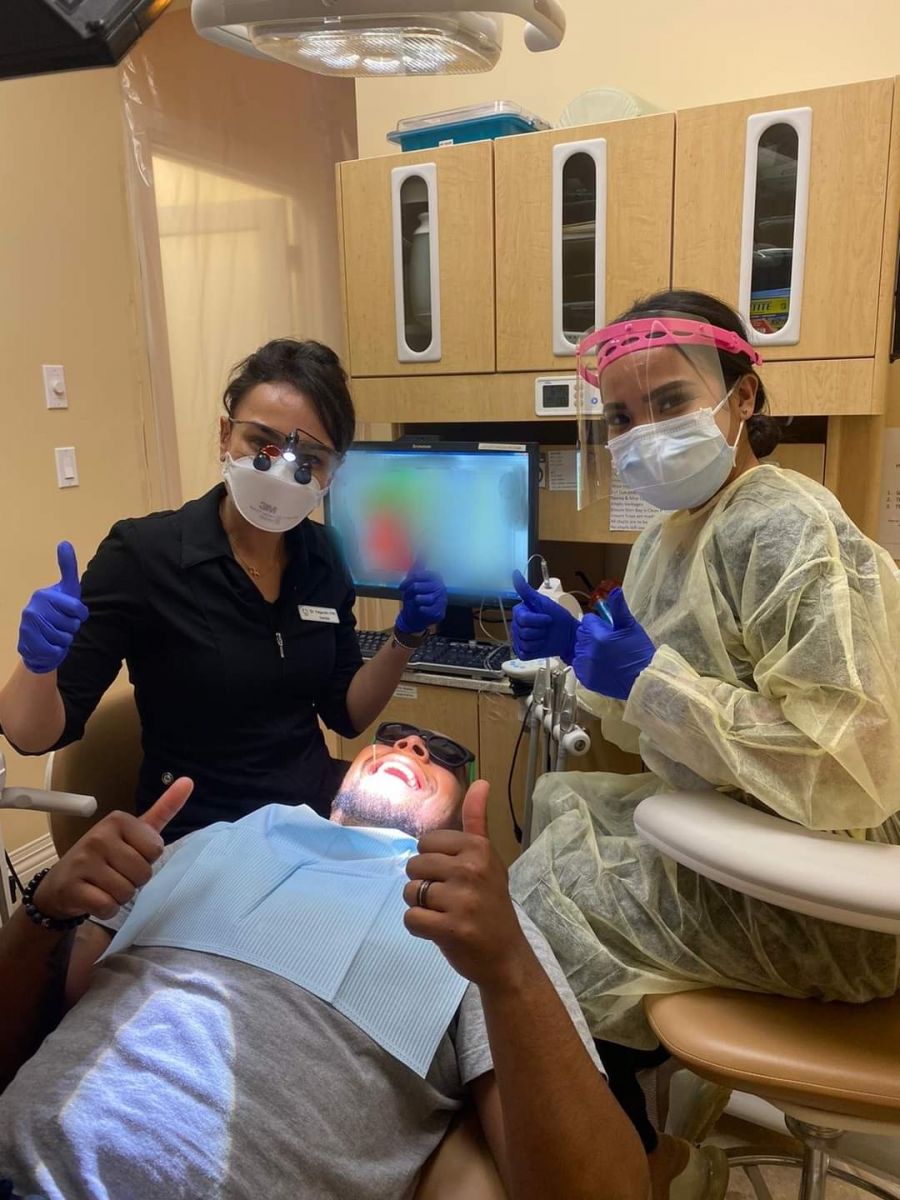 Teeth Whitening At Smiles At Summerhill Dental!
Happy National Dental Hygienists Week!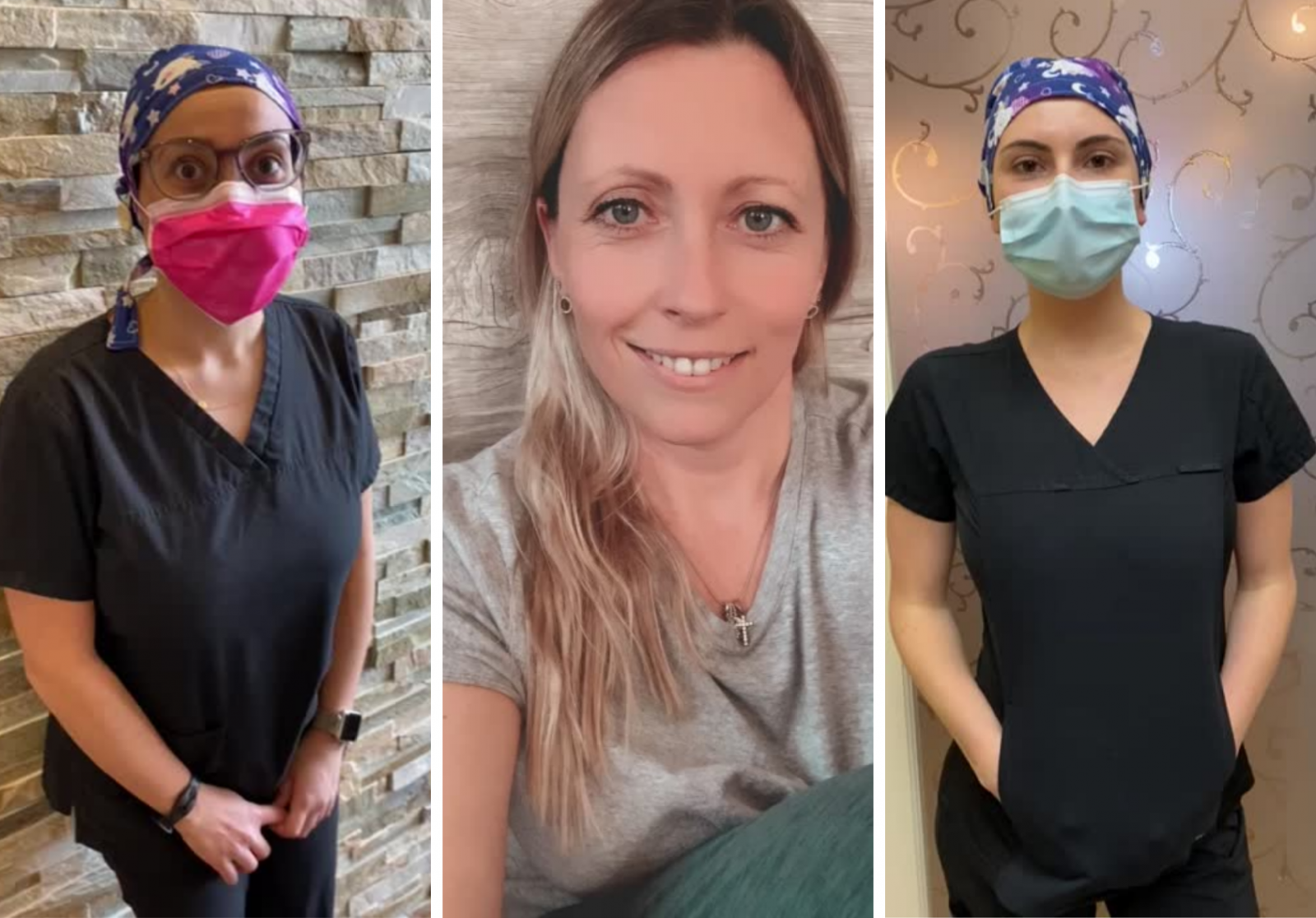 Happy Birthday, Dr. Zaid!
Happiest Birthday wishes, Dr. Zaid from your team at Summerhill Dental Care in Newmarket! Thank you for being a great boss to all of us. We look forward to many years with you creating beautiful, healthy smiles. Check out the surprise COVID safe team party on Facebook. Thanks to all our patients for their birthday wishes on Facebook and Instagram.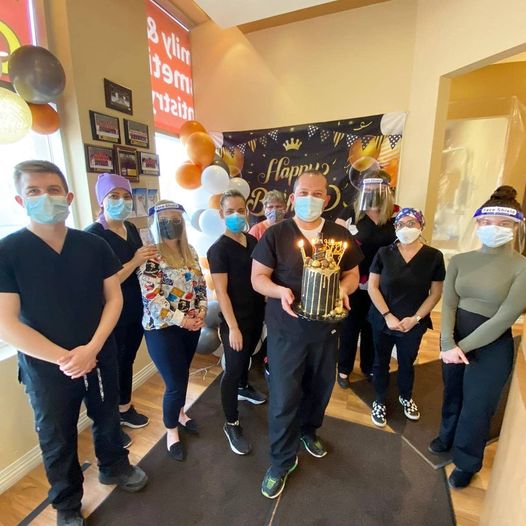 Spring Has Sprung - Book Your Spring Cleaning At SummerHill Dental in Newmarket, ON!
At Smiles at Summerhill Dental, we are happy to offer spring promotions for new patients. While routine brushing and flossing at home are necessary to keep your smile healthy and looking great, visiting your dentist for a comprehensive checkup exam and dental cleaning is essential. Remember, oral health has a significant impact on your overall health. Give us a call now and BOOK YOUR SPRING CLEANING!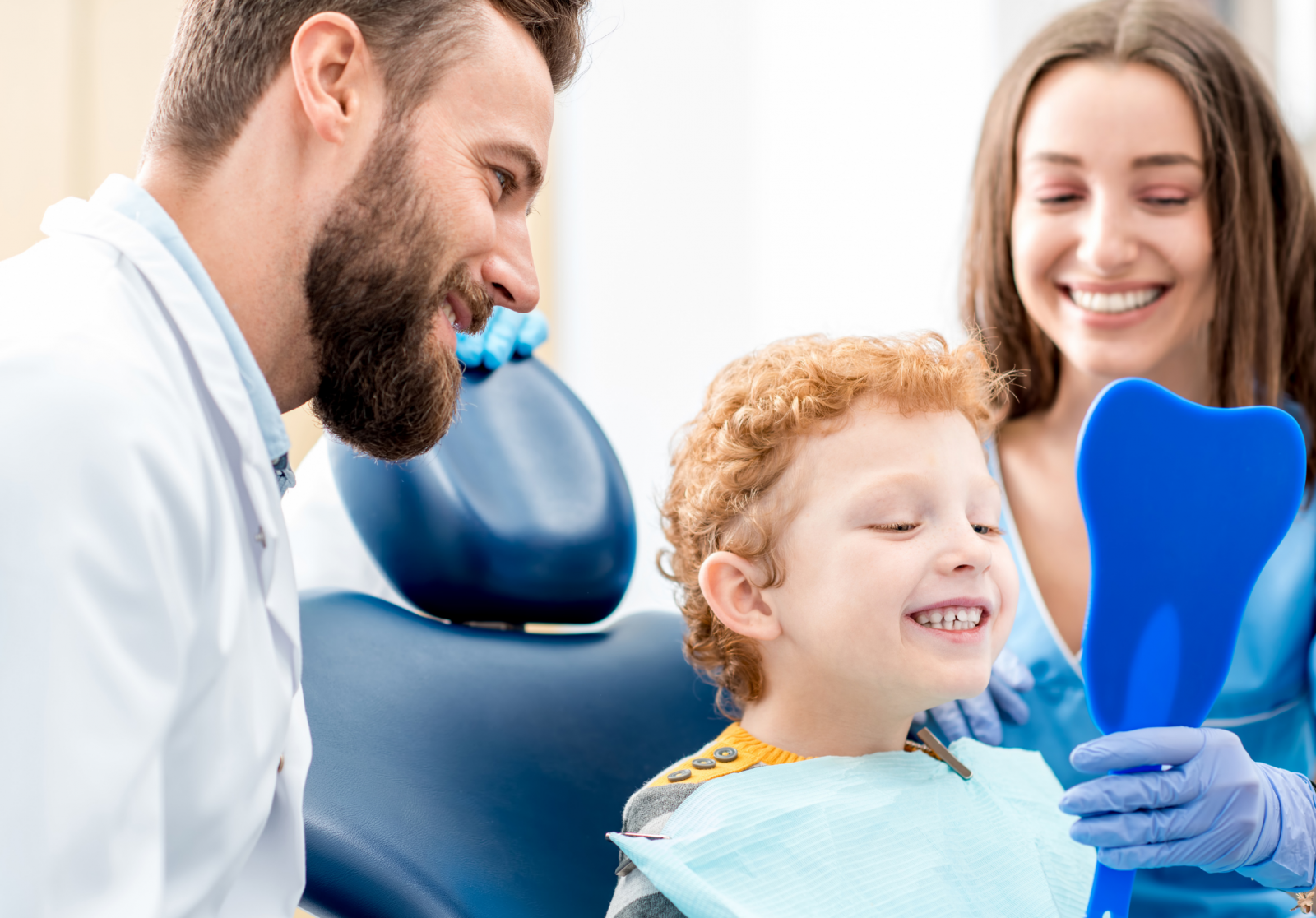 Happy Dental Assistant Recognition Week!
March is National Dentist Day and Dental Assistant Recognition Week! We value our dental team and are so grateful for all of their hard work. Please request an appointment through our website to visit our dental team and book your Spring cleaning and check-up. We look forward to meeting you!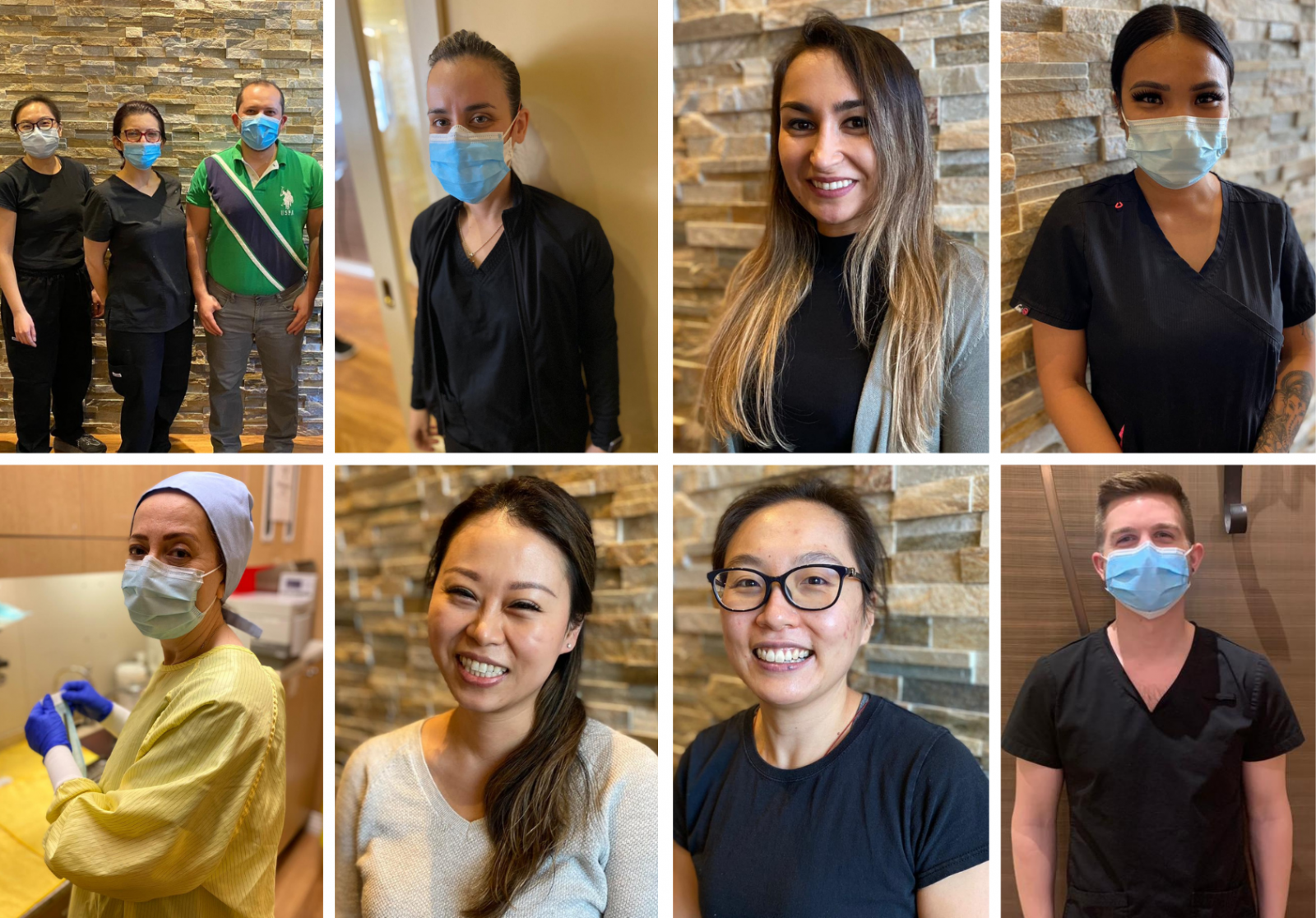 Happy Family Day from SummerHill Dental in Newmarket, ON!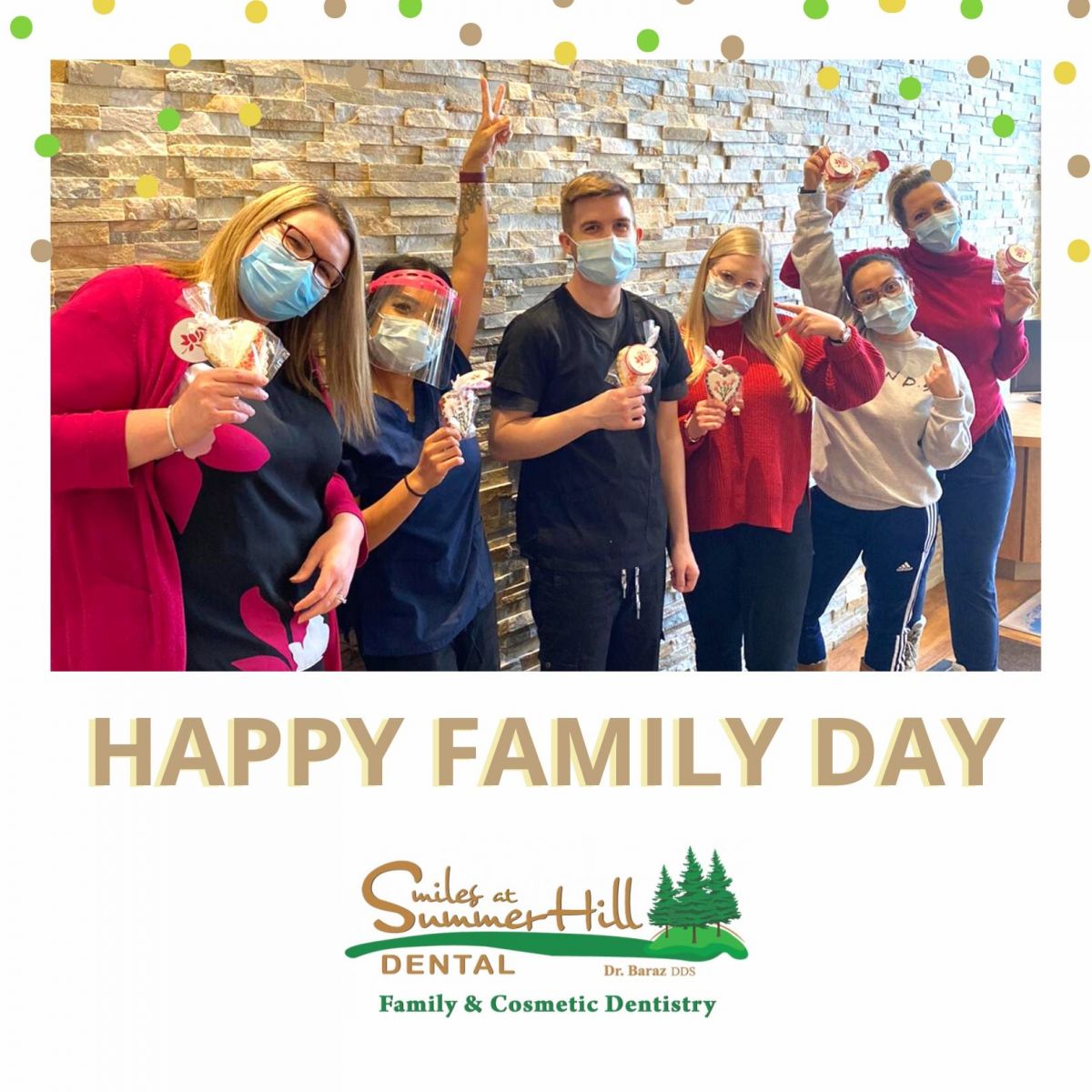 Please give us a call or request an appointment through our website.
Show your smile some love by visiting Smiles at SummerHill Dental in Newmarket, ON!
The team at Smiles at SummerHill Dental is dedicated to the oral health and hygiene of our clients. As such, we offer oral hygiene services to provide our patients with an educative and thorough appointment that lets us help them keep a healthy, long-lasting smile. Our dental hygienists offer a personalized and highly educational approach to oral care. Not only will our patients become more educated and aware of the condition of their oral health, but they will be able to take a more proactive part in deciding on any treatment plans required! For more information, please give us a call or request an appointment through our website.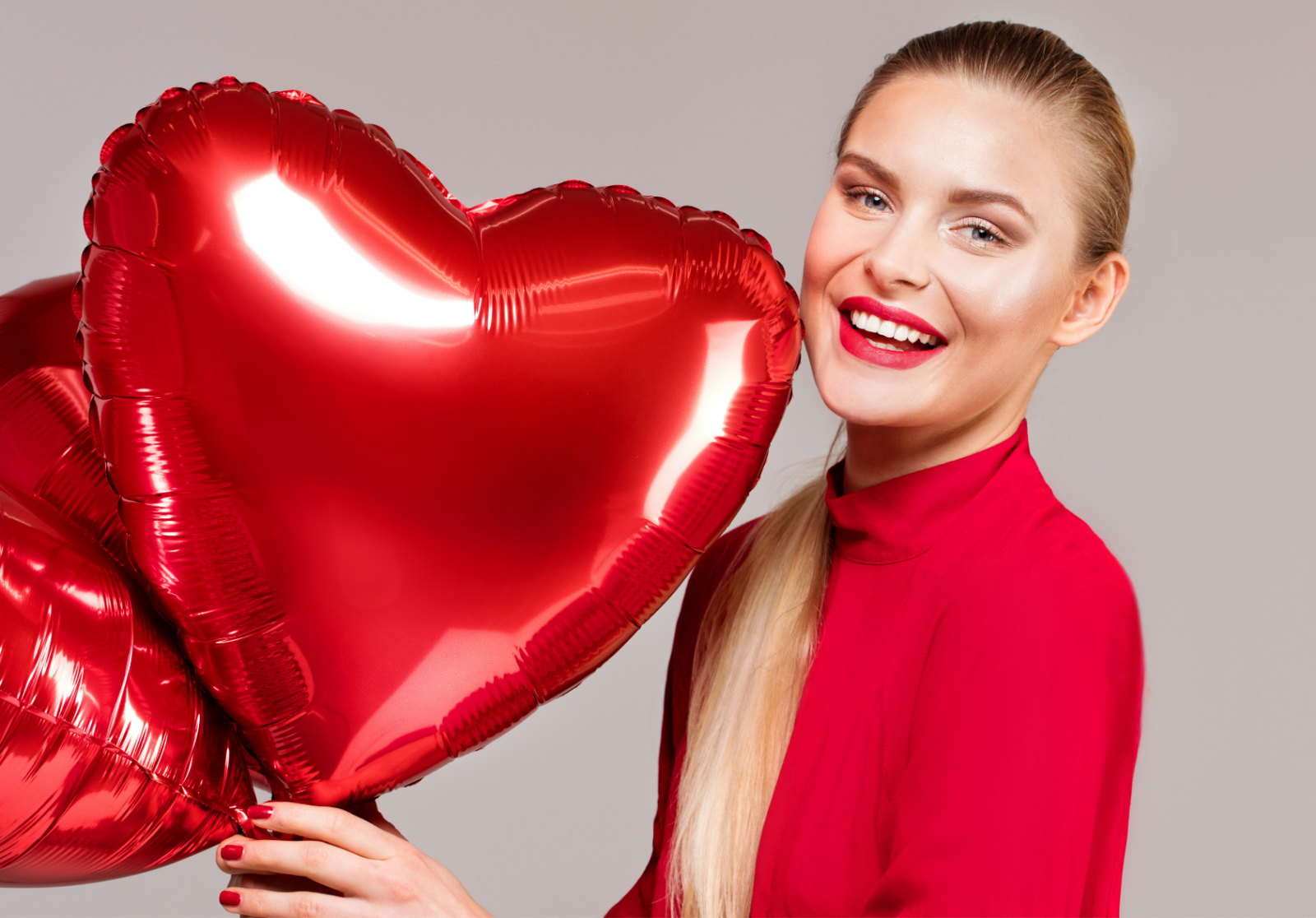 Fear to the dentist? Smiles at SummerHill Dental in Newmarket, ON., can help!
It's been reported by Stats Canada that 40% of the Canadian population fear the dentist! That's an alarming statistic that we're on a mission to decrease. If you struggle with dental anxiety, consider one of these three tips to help make a smooth and successful dental visit: ask us about General Anesthesia - we offer all sedation levels. Use hand signals to communicate how you're feeling. Bring your headphones to listen to a few tunes. Remember, your oral care is important, and you are not alone! ACCEPTING NEW PATIENTS - contact us for more information!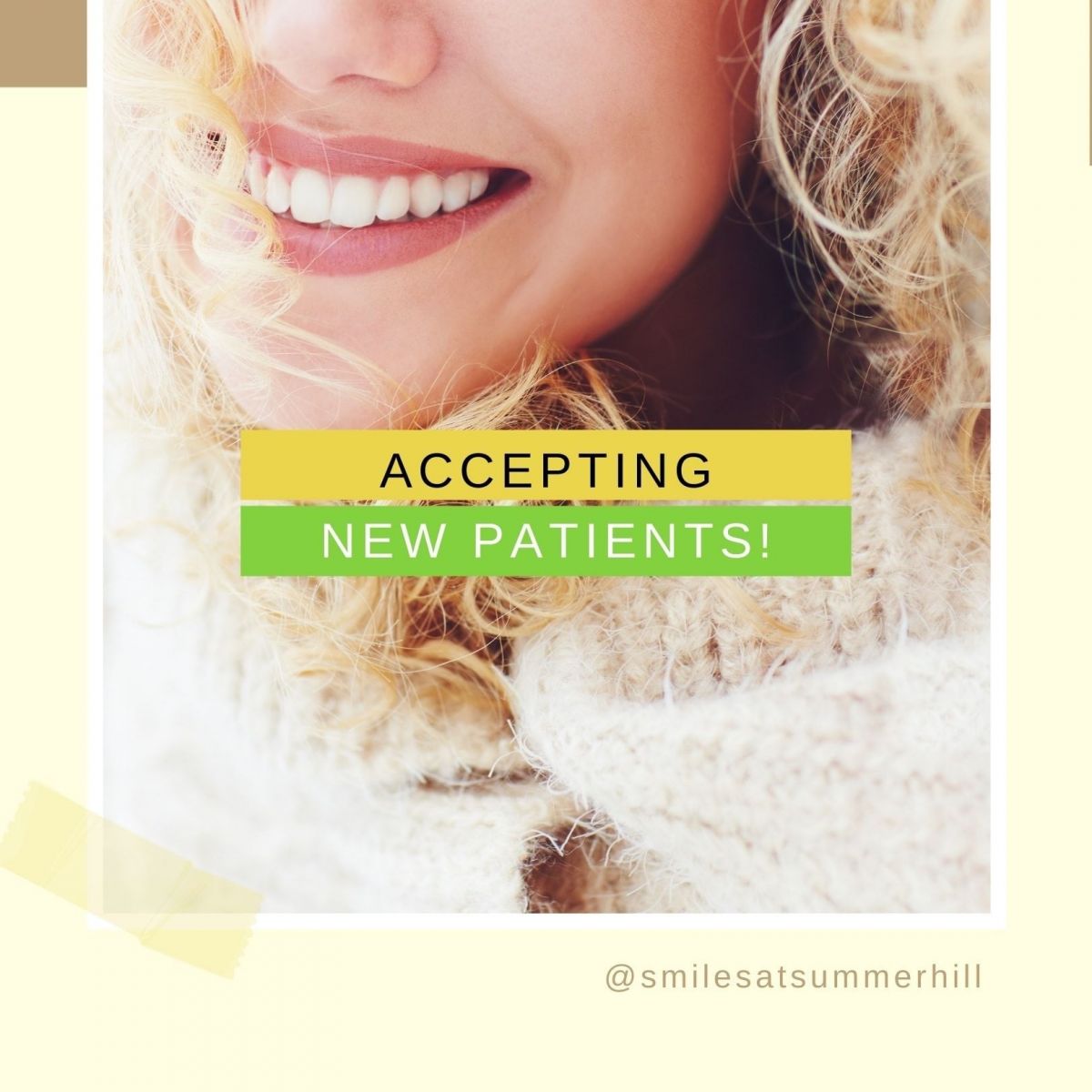 When should you bring your child to their first dental visit? Your friends at Smiles at SummerHill Dental in Newmarket, ON, share some tips!
Unless there are obvious concerns as per parents, the benchmark is usually two years old. Getting your kid comfortable with the dentist early on will teach them good habits about taking care of their oral health.
At Smiles at SummerHill Dental, we are dedicated to treating the dental needs of children of all ages in a kind and caring manner! A full evaluation of your child's dietary history, dental health, and cavity risk, followed by a suggested oral homecare techniques program, nutritional guidance, and fluoride use, is included in our children's dental visits. The earlier the dental visit, the higher the chance that your child has a cavity-free childhood. Call now for more information!

Ring in the New Year with a happy & healthy smile with your friends at Smiles at SummerHill Dental in Newmarket, ON!
Flash your white smile and have a stellar 2021, and if your smile isn't as bright as you like, fear not. From Invisalign® to dental bonding to crowns to dental cleanings and general anesthesia, we are a one-stop shop. Call now for more information!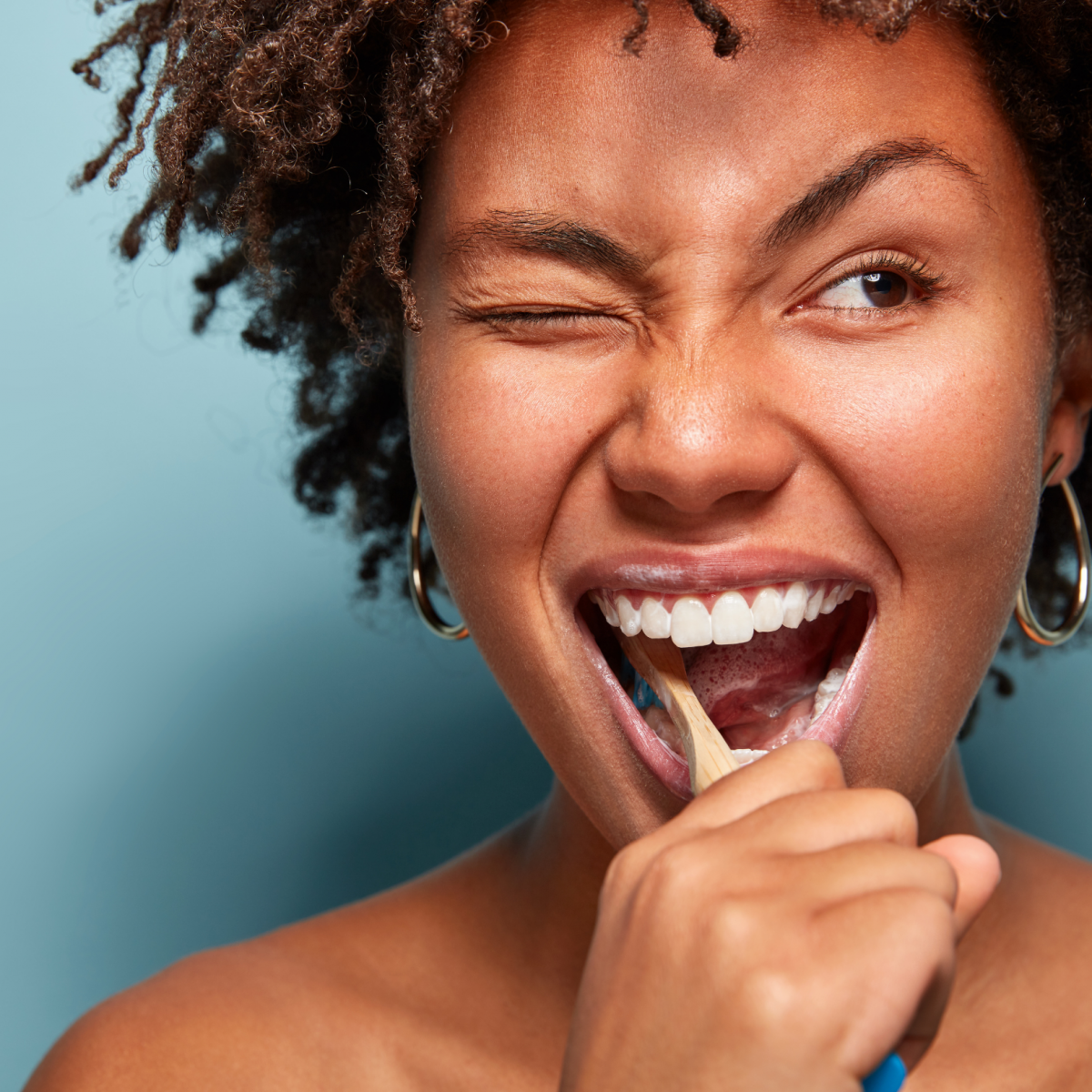 Merry Christmas from Smiles at SummerHill Dental in Newmarket, ON!
From your friends at Smiles at SummerHill Dental, wishing you unlimited joy. We are thinking warmly of each of you and wishing your family an extra measure of comfort, joy and hope this Christmas.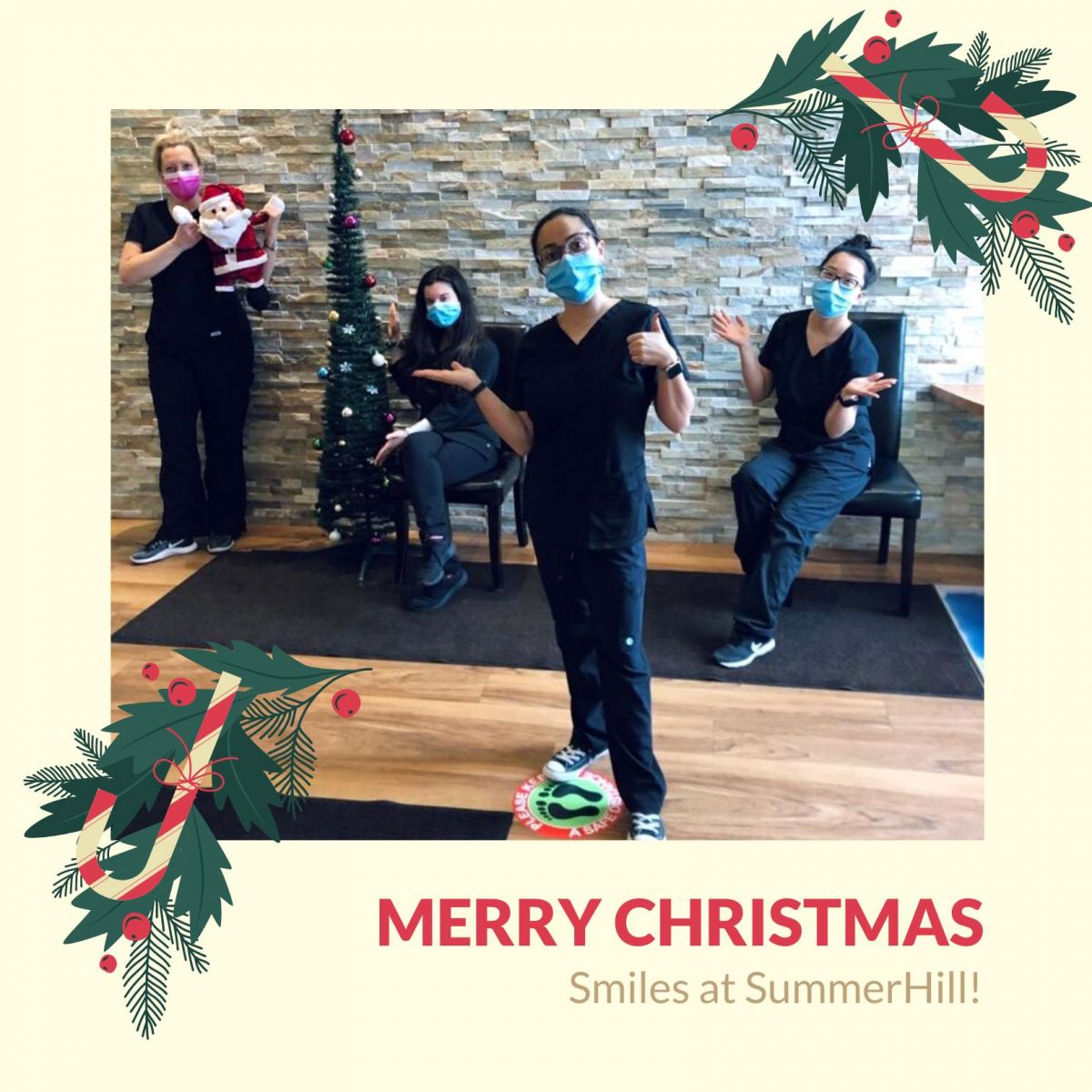 Is Bad "Mask Breath" A Thing?
Lately, Smiles at SummerHill Dental team in Newmarket, Ontario, has received messages from patients and the community regarding "bad breath" while wearing a face mask.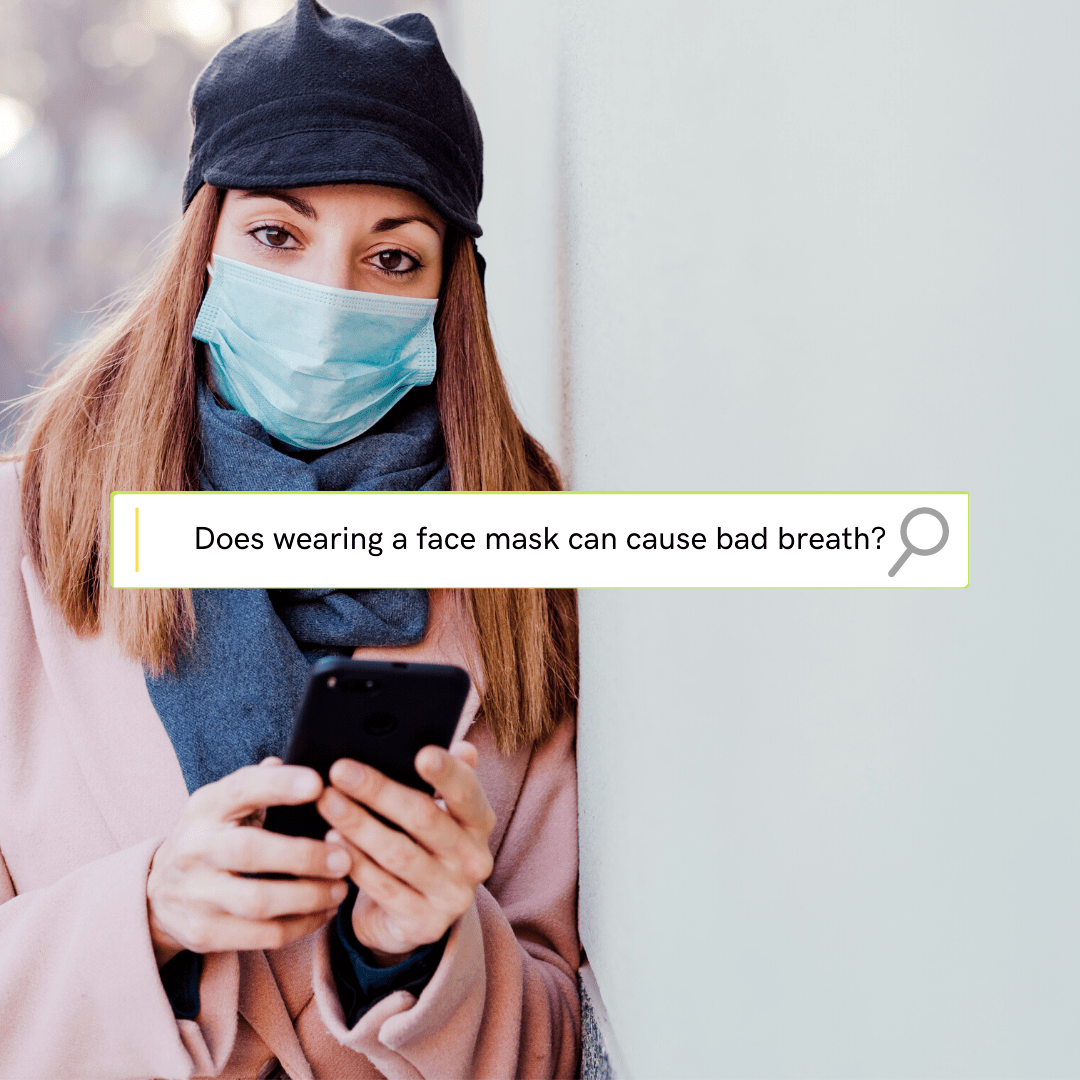 So, what is bad mask breath, and how to get rid of it?
Here's the thing, bad breath is not something caused by wearing a face mask. The sad news is that it was always there!
Halitosis, the medical name for bad breath, is a thing mints and mouthwash can't solve. And it is different from the "morning breath," a strong smell that lingers after a tuna sandwich.
Halitosis is caused by certain foods, tobacco products, poor dental hygiene, health problems, dry mouth, oral infections, dental problems, or medications.
Our team of dental professionals in Newmarket, Ontario, put together our top 5 tips for managing and preventing "bad breath."
Brush your teeth and use mouthwash twice a day.

Don't forget to brush or scrape your tongue.

Visit your dentist for dental cleanings and check-ups.

Make water your favourite drink.

Say goodbye to habits such as smoking and tobacco products.
If you have more questions or would like to book an appointment, contact us today. Smiles at SummerHill in Newmarket, Ontario, is looking forward to meeting you!