Merry Christmas & Happy Holidays From Summerhill Dental Newmarket!
Summerhill Dental Newmarket Holiday Hours 2022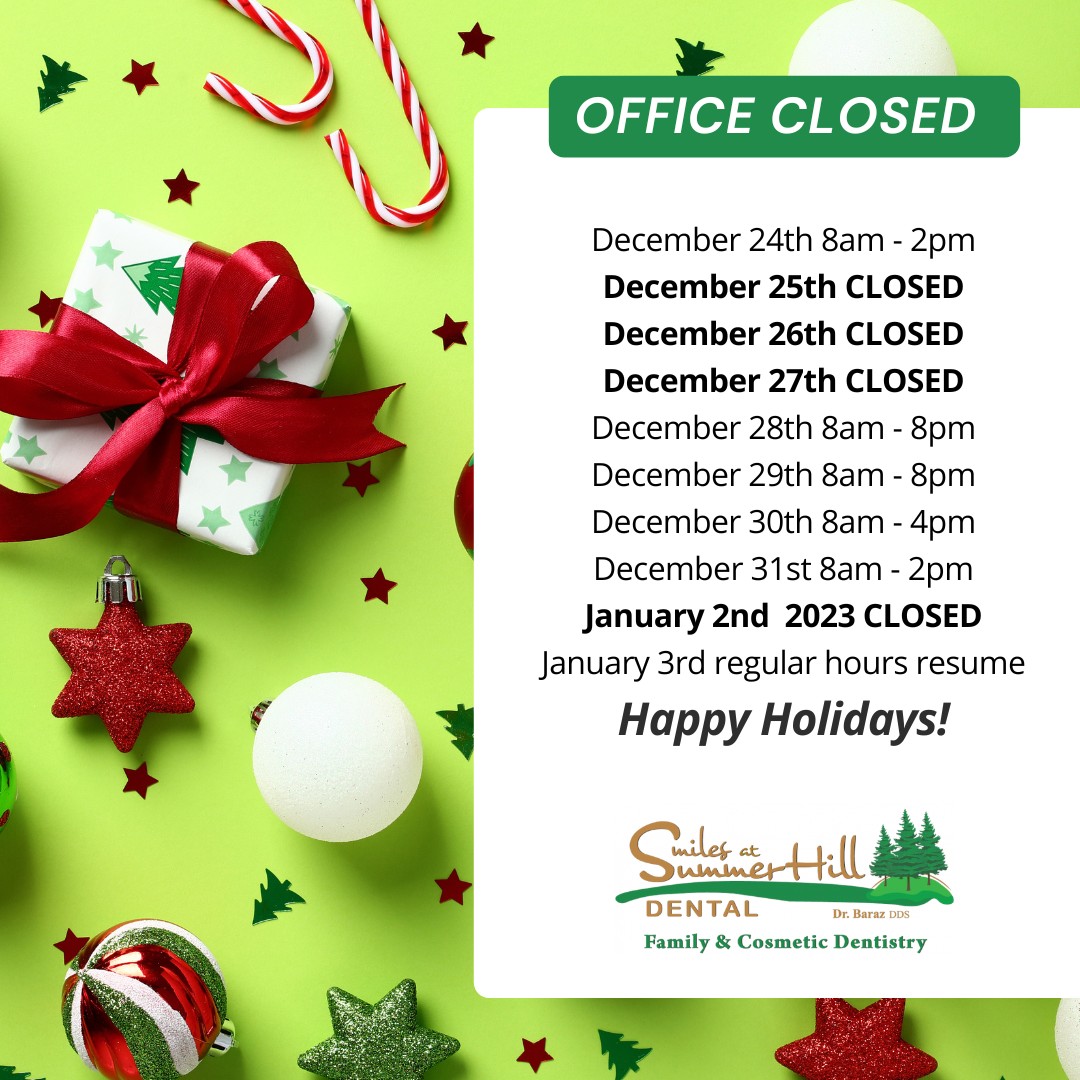 Happy Hanukkah To Everyone Celebrating From Summerhill Dental!
Friendly Reminder
Holiday Spirit At Summerhill Dental!
IV Day!
Smile Makeover With Invisalign!
Use Them Or Lose Them!
Patient Feedback. Thank you!
Wisdom Teeth Treatment
Happy Smile: Invisalign Treatment
Happy Thanksgiving!
Happy Patient Feedback. Thank You!
Happy Navratri To Everyone Celebrating
Arthritis And Dental Care!
Oral-B Glide Review!
Soda And Tooth Decay
Happy Fall...
Reduce The Risk Of Gingivitis With These Tips
Meet Our Superstar Patient!
Dental Tip: Yummy Food That Your Teeth Will Love!
Is Dental Anxiety Keeping You From Being Selfie-Ready? We Can Help!
Team Meeting At Summerhill Dental Newmarket!
Are You Planning A Last Minute Trip This Summer?
Happy Civic Holiday From Summerhill Dental Newmarket!
Meet Some Of Our Superstar Patients!
Is Your Smile Summer Ready?
Meet Gabriella!
Happy Birthday Dr. Zina Baraz!
Why Does Your Dentist Poke Your Gums?
Congratulations To All The New Grads!
Should You Clean Your Tongue Daily?
Patient Feedback: Summerhill Dental In Newmarket, ON.