Happy Fall...
Reduce The Risk Of Gingivitis With These Tips
Meet Our Superstar Patient!
Dental Tip: Yummy Food That Your Teeth Will Love!
Is Dental Anxiety Keeping You From Being Selfie-Ready? We Can Help!
Team Meeting At Summerhill Dental Newmarket!
Are You Planning A Last Minute Trip This Summer?
Happy Civic Holiday From Summerhill Dental Newmarket!
Meet Some Of Our Superstar Patients!
Is Your Smile Summer Ready?
Meet Gabriella!
Happy Birthday Dr. Zina Baraz!
Why Does Your Dentist Poke Your Gums?
Congratulations To All The New Grads!
Should You Clean Your Tongue Daily?
Patient Feedback: Summerhill Dental In Newmarket, ON.
Happiest Birthday To Helia In Our Accounts Team! Click on the video below.
Learn More About Tooth Extraction In Newmarket, ON.
Newmarket Dentists Meeting!
Fun Times At Summerhill Dental Newmarket!
Happy Mother's Day!
Hygiene Star Courtney Welcomes Weston!
May Your Easter Basket Be Filled With Joy, Happiness, Peace And All The Blessings Of The Season!
Happiest Birthday, Dr. Zaid!
Meet Our Happy Patients!
Best Wishes For A Happy Nowruz!
Happy Dental Assistant Recognition Week!
National Children Dental Health Month
YES...We Are Open!
Happy Holidays And Merry Christmas To Everyone Celebrating!
Click on the video below for a special message from Dr. Baraz!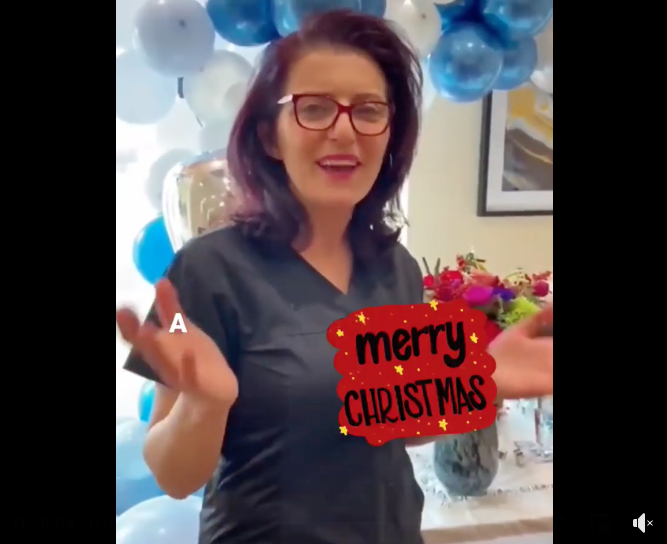 When It Comes To Your Oral Health, Prevention Is Key!
Holiday Cheer at Summerhill Dental Newmarket!
Wisdom tooth therapy in Newmarket Ontario
Now is the time to maximize your dental benefits - plan before the end of the year!
Dentists Meeting!
Crowns are a great option to help restore your teeth!
Gum disease is one of the main reasons for tooth loss in adults.
Newmarket Dentist: What is a dental bridge and why would a patient need one?
What to do if you suffer a dental emergency? Call Smiles at Summerhill in Newmarket!